Investing in rental properties can be an amazing opportunity for individuals looking to diversify their investment portfolios and build long-term wealth. Owning a rental property can provide you with a source of passive income, potential for tax benefits, and a hedge against inflation. It can also serve as a tangible asset that appreciates in value over time, providing a potentially significant return on investment.
In this blog post, we will explore the benefits of owning a rental property and how it can help you to achieve your financial goals in the future. From the advantages of passive income to the potential tax advantages, we will delve into the reasons why investing in rental properties could be a smart investment choice for you. Whether you're an experienced real estate investor or just getting started, this comprehensive guide will provide you with the insights you need to make informed decisions about owning a rental property.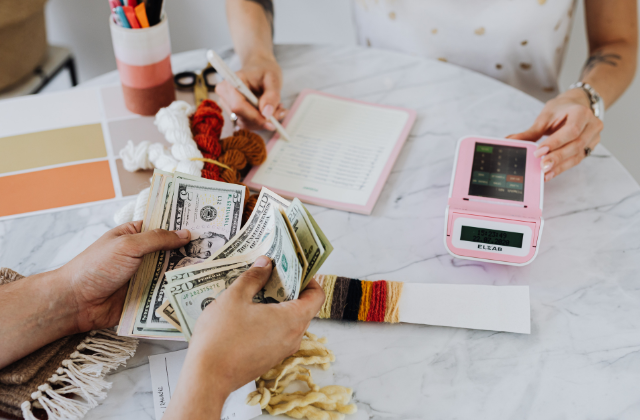 1. Potential For Consistent Income
One of the best advantages of owning a rental property is the potential for consistent cash flowing income. You can earn a monthly or yearly income, which can help to cover the costs of owning the property. The rent you receive will depend on the location of the property, the type of property, and the current real estate rental market, but owning a rental property can be a great way to build passive income.
2. Potential For Appreciation
In addition to providing a steady income, owning a rental property also offers the potential for appreciation. As the real estate market improves over time, the value of your property is likely to increase, which can increase your wealth and provide you with a valuable asset to sell in the future.
3. Tax Benefits
Owning a rental property can also provide a number of tax benefits. For example, you can deduct a variety of expenses, such as mortgage interest, property taxes, insurance, and maintenance, from your taxable income. This can help to reduce your overall tax burden and increase your net income from the property.
4. Increased Control Over Your Investments
By owning a rental property, you have complete and total control over your investment property rental. This means that you can make the big decisions about the property, such as when to renovate or sell, and you have the ultimate final say on who rents the property. This control gives you the flexibility to make decisions that are in your best interest and can help you to navigate the world of renting at your leisure.
5. Opportunity To Build A Property Portfolio
Owning a rental property can be a stepping stone to building a larger property portfolio. As you gain experience and build wealth, you can purchase additional properties and add them to your portfolio, which can provide you with even higher income and appreciation potential.
Of course, owning a rental property also requires careful planning and management. As a property owner, you will be responsible for maintaining the property, finding tenants, and ensuring that all legal requirements are met. However, with the right approach, these challenges can be overcome, and owning a rental property can be a valuable investment that provides a steady stream of income for years to come. By carefully considering the potential advantages and challenges of owning a rental property, you can make an informed decision and take the first steps towards achieving your financial goals.
Newest MLS listings in Quinte and PEC
Browse the most recent MLS houses for sale in the Quinte area and Prince Edward County. Search real estate listings to find exactly what you're looking for and narrow results. Ready to book a showing? Fill out the form on the listing page or email hello@quinteliving.com.