If you are house hunting in the Quinte area and Prince Edward County or are considering selling your property, chances are you have heard the term "double-ending" tossed around. But what does it mean? And is it in your best interest as a home buyer or seller to have one real estate agent "double-end" your purchase or sale?
What is Double-Ending?
In the real estate world, a double-ended (or dual agency) sale occurs when one real estate agent represents both the buyer and the seller in the same transaction. Instead of each party having their own dedicated representation, one agent serves both roles.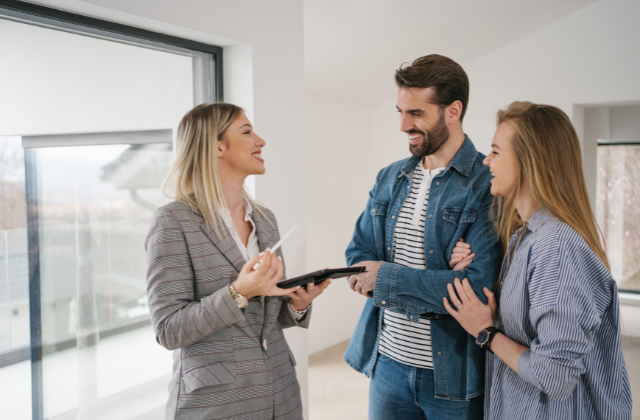 It is important to understand the risks:
Conflicting Interests: Imagine negotiating where the other party knows the cards in your hand – unsettling, right? When a single agent knows the ins and outs of both sides' wishes, desires, and limits, it can create a potential conflict of interest. For example, the agent may know the top dollar you're willing to pay or the lowest sale price a seller would accept. How does that make you feel?
In Ontario, the seller is often the client and owed a fiduciary duty and a buyer in a double-ended sale is represented as a "customer," not a client. Even if there were an even playing field between parties where a real estate agent has acted in perfect professional capacity, there is always room for questioning whose side the REALTOR® is truly representing.
Diluted Negotiation Power: With a single agent at the helm, there's a chance that intense negotiations might be sidestepped to avoid rocking the boat. This could mean you might not get the best outcome for your needs and situation, whether buying or selling, for the transaction to go smoothly.
One of the roles a real estate agent takes on is being able to shoulder difficult and emotional negotiations between parties, but that is harder when acting in more of a mediator role rather than a dedicated representative.
Limited Market Exposure: Sellers might not get the full market exposure they need to get the best result. With one agent managing both ends, there could be less incentive to widely advertise and attract multiple potential buyers. Though most real estate agents are ethical in their business practices, some see double-ending a sale as a way to make more money. 
There is a misconception that using one real estate agent will save money, but the reality is that it is more likely a dual agent will take home both sides of the commission often making twice the amount of money. 
Potential Overlook of Property Issues: For buyers, there's a risk that certain property issues or concerns might be downplayed or overlooked. When you have dedicated representation, they look out for your best interest. As mentioned above, in these situations a seller is often owed a fiduciary duty while a buyer may not have the same commitment from the real estate agent. In Ontario, disclosure requirements are very limited and finding them is the buyer's responsibility.
In any situation that involves buying or selling real estate, it is important to make a fully informed decision about your purchase or sale, and feel confident in your representation. 
Real estate is a significant investment, whether it's your personal home or you are building a portfolio, and it's crucial to ensure that you are well-represented and protected. While some may argue there are scenarios where double-ending works, and there are, it's essential to be thoroughly informed of the risks.
If you're journeying through the Quinte and Prince Edward County real estate markets, our team is dedicated to empowering you with knowledge and guiding you through the process. We prioritize transparency, ethics, and ensuring our clients make decisions in their best interests. This is why we typically advise against dual representation and to date, no one on our team has represented both a buyer and a seller on the same transaction.
When situations occur where a buyer in our database or a buyer client is interested in one of our own listings, they are referred to another team member to ensure they have fair and dedicated representation looking out for their best interests. The real estate agent who signs your listing paperwork is the one who has your back as a seller. We also do not offer incentives to buyers or sellers for prioritizing our team's clients to ensure an even and fair playing field, especially in a sale with multiple offers.
If you are buying or selling a home in the Quinte area or Prince Edward County, learn how our client-focused approach to real estate will put your needs first to get you great results in achieving your real estate goals.
Call us or email to discuss your needs any time at 613-604-5787 and hello@quinteliving.com.
Sign up for our monthly Market Report newsletter!
Follow Quinte Living on Facebook and Instagram to stay in the loop about real estate, community updates, living in the Quinte and Prince Edward County areas. Click here to get connected. Have a question? Email us at hello@quinteliving.com or call 613-604-5787.
Disclaimer: It is important to remember that every real estate transaction has unique circumstances, and every real estate agent runs their business differently. What works for some may not work for others or be the best advice in every purchase or sale. This post is meant to educate buyers and sellers to make informed decisions that make the most sense in their circumstances. It is always advised to seek legal representation when weighing your options.