The Quinte Living local business spotlight features businesses in Quinte that stand out and this week we're putting the spotlight on Pickard Property Maintenance. Growing their business in the Quinte area for the past 6 years, they strive to make their clients landscaping dreams come true.
Whether you do it for yourself or to show off, having a well landscaped and maintained property is crucial for having excellent curb appeal. Why is it so important to have curb appeal? Well, its quite simple; by improving your landscape, you're creating a picture perfect lawn you can be proud of and excited to come home to. If you're getting ready to sell your property, curb appeal is so important because it acts like a sneak peak for what the inside of the home has to offer. A teaser to lure buyers to view your property. 
We got to chatting with Pickard Property Maintenance to discuss their business and get some expert landscaping and property maintenance fool proof tips and tricks to help you improve your curb appeal and make your perfect landscaping dreams come true.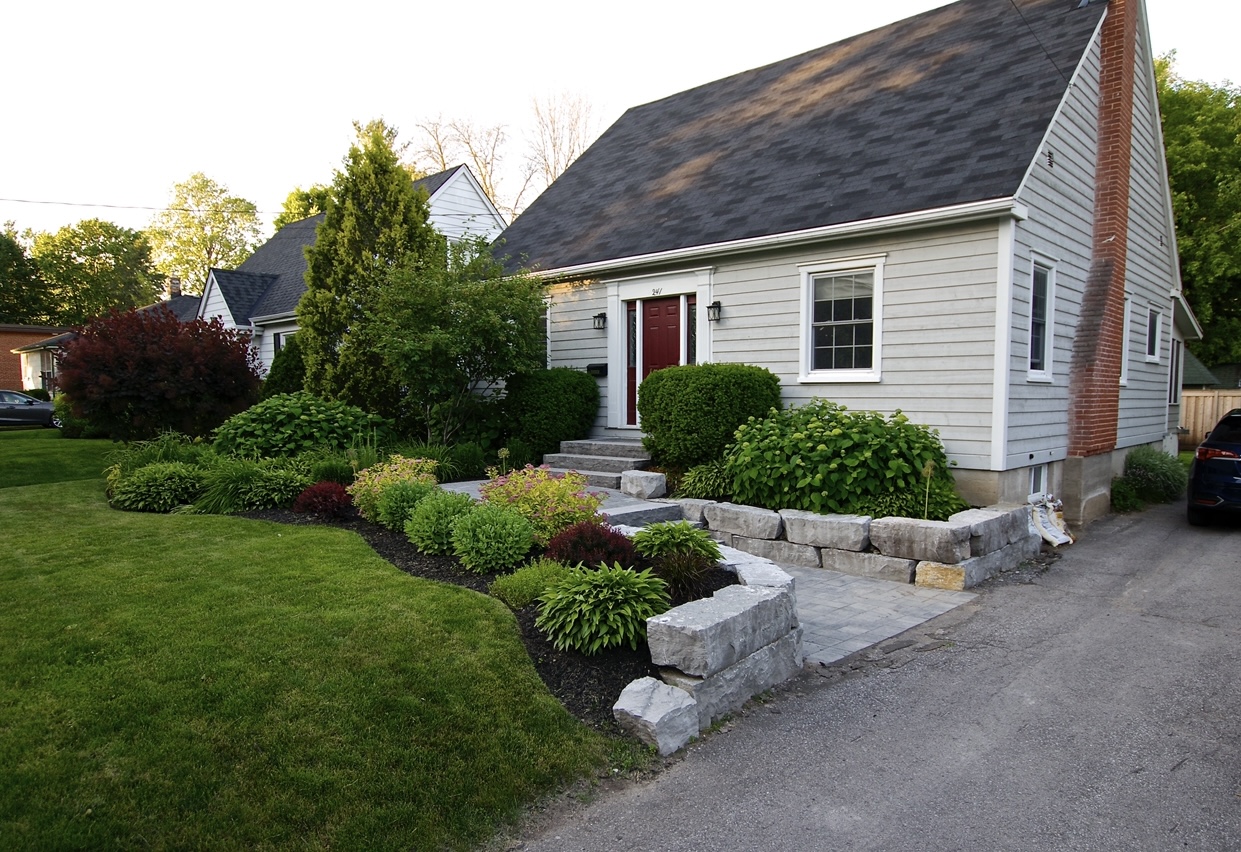 How long have you been in business and how has your success been so far?
We have been providing landscape construction as well as complete property maintenance in Belleville and the surrounding area for the past 6 years. Over the last 6 years, the success has been incredible, we have not only grown in regards to services but also skills and expertise in everything property maintenance and landscape construction.
What do you require to succeed in this business?
The most important thing a business in this industry requires to be successful is a team of great hardworking individuals who pay close attention to detail. We wouldn't be where we are today without the amazing team we have built over the past few years. We care about our clients and keeping their properties in tip-top shape. 
How many people do you have working on your team?
Currently, we have a team of 7 employees for both the landscaping and property maintenance side of the company. By expanding our team we have been able to get more clients looked after as well as decrease the time it takes to complete a job.
What is your favourite thing about the Quinte area?
My favourite thing about the Quinte area is its growth potential. Quinte is always expanding as a community in regard to housing and opportunities. More housing is much needed for this area and in turn great for business! We also love the landscape and beautiful waterfront of the BOQ
What is the general reaction to your work from clients seeing the before and after?
One of my favourite things about running this business is being able to bring my client's landscaping dreams and visions to life. The most common response we get after we complete a project is "It's exactly what we envisioned" and to be able to make someone's dreams come true every day is an the best feeling. It's why we do what we do. 
Do you think that landscaping and property maintenance is important when it comes to curb appeal?
Over the last 6 years, constantly growing and learning I have realized that having picture-perfect curb appeal is so important for your property. Curb appeal is crucial for a lasting and positive first impression. Landscaping and the exterior of a home that is poorly maintained, outdated, or simply unattractive can be very unwelcoming to you and your guests. Plus, if your property's curb appeal makes a great first impression, everyone including potential buyers will be itching to see the inside of your home.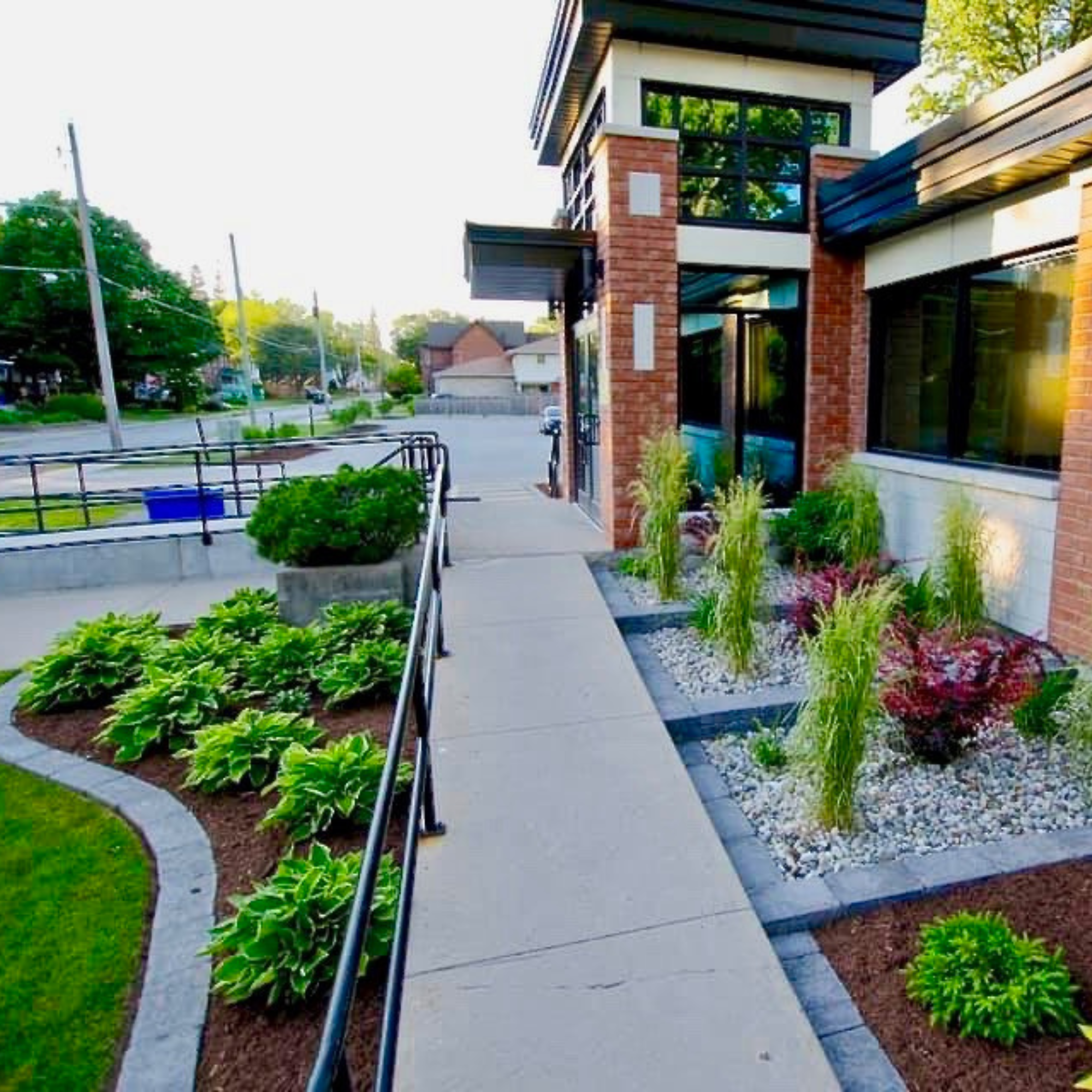 What is one of the easiest ways to improve the landscaping at a property that leaves a drastic improvement?
One of the easiest and most cost-effective ways to improve your property is by maintaining it on a regular basis. Trimming trees, shrubs and bushes, weeding, and planting new plants are all simple ways to start improving the landscape of any property. When you keep up to date on regular maintenance you're going to save time and money. 
Do you have any exciting plans for the future of PPM?
Over the next few months, Pickard Property Maintenance will be undergoing some major changes throughout the business to better serve our clients and community. We will be focusing on our brand, team building, and work culture. In addition to these changes, Pickard Property Maintenance is currently in the middle of launching a new business here in the Quinte area.
If you could tell people one thing about landscaping and property maintenance, what is the secret to having a beautiful property and great curb appeal, what would that be?
The best piece of advice I could give people about having a beautiful property and landscaping is to take pride in your property. Create a property that you're excited to come home to after a long day because you know when you get home you'll finally be able to relax. Create a property you're proud to show off and find a way to maintain your property so it does not feel like a chore. Curb appeal is everything, whether you're doing it for yourself, your rental property or even getting ready to sell. Make your property stand out.
Need some landscaping, property maintenance, or some elevation to your curb appeal, reach out to Pickard Property Maintenance | (613) 847-0429
Follow Quinte Living on Facebook and Instagram to stay in the loop about real estate, community updates, living in the Quinte and Prince Edward County areas. Click here to get connected. Have a question? Email us at hello@quinteliving.com or call 613-604-5787.