As another amazing summer draws to a close in the Quinte area, the fun doesn't have to end. Fall weather in Quinte brings endless opportunities for family fun as the temperature drops and trees shed their leaves. Were drifting away from the water activities, shorts summer real estate, and diving into fall festivities. Grab your rubber boots, a warm jacket, your best mates and check out these five fun activities to do and see in Quinte this fall.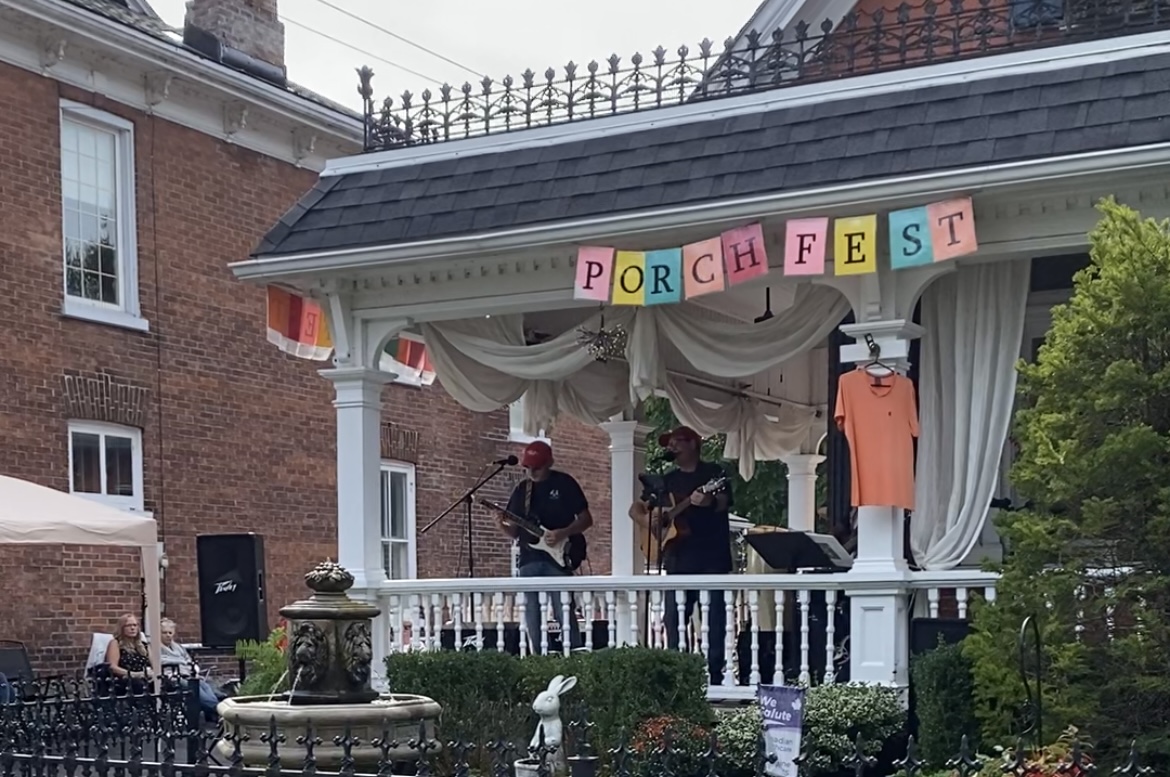 Porch Fest 2022 | Saturday, September 24th
This is an event you sure don't want to miss. This Saturday, September 24th, Belleville's east end will be hosting its annual Porch Fest. This event will not disappoint the music lovers. Homeowners in the historic east end of Belleville offer up their porches to local musicians to play free concerts for those who attend. It's that easy, you just have to show up. Experience  genres like jazz, rock, folk, pop, blues, country and Celtic. 
The day kicks off with an opening ceremony at 12:45pm  hosted at the Glanmore National Historic Site followed by venues (porches) kicking off their shows at 1pm and going till 4pm. But, the fun doesn't end there. Join everyone for 'The After Party' in the Downtown District where you will find a vendor market on the sidewalks featuring Side Hustle Market from 3-7pm. There will also be special performances by Wicklow, Off the Chartz with Johnny Sweet, Andy Forgie and 7th Town on Front Street from 8-10:30pm. This event is a great way to spend your Saturday exploring Belleville's east end and enjoy the incredible talent of local musicians and artists. To find the map of porches, genres, and an overview of the event, click the bolded heading "Porch Fest 2022".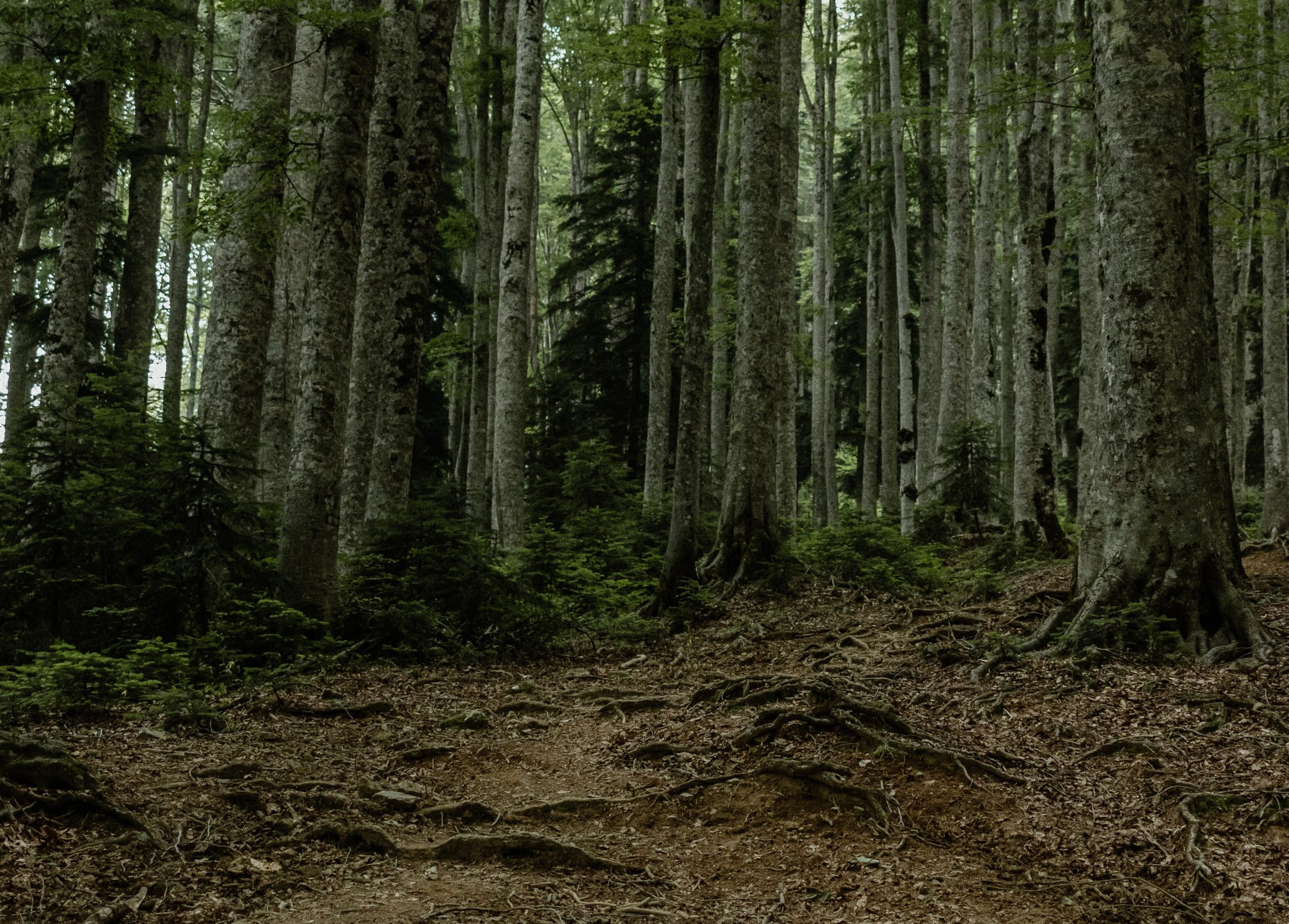 HR Frink Conservation Area | Plainfield
The H.R. Frink Center is a hidden gem with beautiful boardwalks and trails near Belleville. If you're from the area, you may have sent your little ones here for school field trips or taken your dog for a walk on the trails. There are 12km of trails in total at this conservation area that cover a total of 341 acres on both the north and south sides of Thrasher Rd. This conservation area is definitely a site to see as the trees are changing colours this fall. 
The conservation area is split into 2 lots on both north and south sides of Thrasher Rd. Both are amazing for hiking and observing undisturbed nature but, each side of the conservation area offers something unique. One side which you will see from the road has buildings. This side feels like you're getting a big ole hug from the forest. The north side features forested trails along the Moira River and the silver maple swamp. Take a hike through and you will see Frink Centre's famous 'Grandfather Tree' or the maple syrup shack and if you're quiet enough, maybe even some wildlife lurking in the forest. On the south side of the road, a 2 minute walk into the forest and you will find yourself standing on the Frink Centre marsh. Okay, not actually standing in the marsh itself but on a gorgeous boardwalk that will take you out into the middle of the marsh. Here you can see photogenic Wetland, many different bird species, aquatic life and a breathtaking landscape!
The Campbell's Orchards | Prince Edward County
The Campbell's Orchards may be open all year round but a visit in the fall is a must. Campbell's Orchards opened in 1967 and after 10 years of growth and improvement, the farm had evolved into a small farm market with crops of raspberries, strawberries, wine grapes, various vegetables, and of course, apples. Years later, Campbell's is still the perfect place for a fall excursion for the whole family. They offer educational wagon tours, you can pick your own apples, enjoy fresh pressed apple cider, walk the corn maze, and pick your own pumpkin from the pumpkin patch. Campbell's is the perfect place for an outdoor afternoon and to capture festive fall photos of the family or munch on some delicious treats. 
Farmers markets | Trenton, Belleville, Picton
Meet Quinte local growers and makers, grocery shop, grab a snack, some lunch, and browse the wide selection of locally made goods in Quinte. No matter your geographic location in Quinte, there's sure to be a farmers market nearby. Get fresh ingredients like fruits and vegetables, microgreens, unpasturized honey, and skin care products, gourmet mushrooms, ecologically raised meat, baked goods, jams, homemade dog treats, flowers, crafts, and so much more. 
The Front Street Farmers' Market is located along the Trent Severn Waterway at 67 Front St., Downtown Trenton. Trenton Market hours are 8 am – 1 pm every Wednesday and Saturday from May to October. The Belleville Farmers Market is open Tuesdays, Thursdays, and Saturdays, 8 am – 5 pm, open year-round, rain or shine. This Market is located on the Historic Market Square behind Belleville's City Hall. Picton Farmers Market is located at 2 Ross St in downtown Picton and is open May 15th to October 30th, 9 am – 1 pm. 
Cricklewood Farm | Brighton
Take a tour through the Cricklewood Farm one-acre corn maze! Cricklewood is a fifth-generation farm on the north shores of Lake Ontario run by the same family since the mid-1800s. The farm season begins mid-August and runs through to the last weekend of November. Enjoy picking your own produce and visit their farmers market where you can find freshly picked apples, snacks, gifts, fresh baked goods, cheese, cider, and honey. Fall time at Cricklewood provides an abundance of everything you need for fall fun.
Follow Quinte Living on Facebook and Instagram to stay in the loop about real estate, community updates, living in the Quinte and Prince Edward County areas. Click here to get connected. Have a question? Email us at hello@quinteliving.com or call 613-604-5787.