The majority of individuals consider buying a home to be a significant turning point in their lives, so it's critical to know what to anticipate at each stage. Here is a general chronology of a home sale as seen from the buyer's perspective.
1. Pre-shopping phase:
It's a good idea to organize your funds before looking at houses. This includes getting pre-approved for a mortgage, creating a budget, and creating a list of the features you absolutely must have in a house. Start to consider the type of house you want—single-family, condo, etc.—as well as the area and neighbourhood you want to reside in, which is also a smart idea.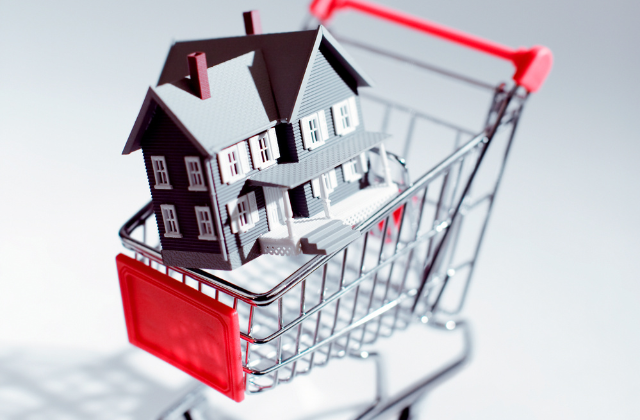 2. Shopping stage:
Once you have a good idea of what you're looking for, it's time to start shopping for homes. It's a good idea to look at various homes to see what's available in your price range and desired location. This can be done through a real estate agent. Finding the best real estate agent to work with can be a daunting task, but it's an essential step in the process of buying or selling a home. Here are a few tips to help you find the right agent for you:
1. Ask for referrals: Getting recommendations from friends, family, and coworkers is one of the greatest methods to discover a reliable real estate agent. There's a good chance someone you know has had experience working with a fantastic agent and can connect you.
2. Specify an agent's area of expertise: Some real estate agents specialise in particular locales, property kinds, or first-time buyer homes, for example. Finding an agent with experience in your particular demands can be beneficial if you have any specific requirements.
3. Interview several agents: It's a good idea to speak with several agents in order to determine which one you will feel most at ease working with. Inquire about their background, marketing strategy, and communication style throughout the interview. Ask them about their rates and any other expenses involved in working with them.
The greatest real estate agent for you will ultimately be someone you feel at ease working with and have confidence that they will look out for your best interests. Don't be afraid to trust your gut and select the agent in whom you have the most faith. Remember, a good real estate agent can make all the difference in the success of your home-buying or selling experience. Take the time to do your research and find an agent with who you feel confident.
3. Making an offer:
After you've located a house you want, it's time to submit an offer. This usually involves making a written offer through your real estate agent, outlining your offer price and any conditions you may have (e.g. the sale is contingent on the home passing a home inspection). Your offer will either be accepted, rejected or counteroffered by the seller. This procedure could entail back-and-forth negotiating until both parties reach a price.
4. Due diligence:
If your offer is accepted, the next step is due diligence. This is the time to get a home inspection, review the seller's disclosures, and do any other research necessary to ensure you're comfortable with the purchase. This is also the time to finalize your mortgage and get homeowners insurance.
5. Closing:
Once you've completed due diligence and are ready to move forward with the purchase, it's time to close the deal. This typically involves signing of paperwork (e.g. mortgage documents, title documents) and paying closing costs, which are fees associated with buying a home (e.g. legal fees, title insurance). Once everything is signed and paid for, the home is officially yours!
6. Moving in:
The final step, following closing, is moving into your new home. This can be a stressful and overwhelming process, but it's also a very exciting time. It's a good idea to start packing well in advance and to make a plan for how you'll move all of your belongings. It's also a good idea to do a thorough cleaning of the home before you move in, as well as to change the locks and update the home's security system if necessary.
Overall, purchasing a home is a complex process with many different steps. It's essential to be patient and to work with professionals (e.g. a real estate agent or a mortgage broker) who can help guide you through the process. With some planning and preparation, you can successfully purchase your dream home and start the next chapter of your life.
Newest MLS listings in Quinte and PEC
Browse the most recent MLS houses for sale in the Quinte area and Prince Edward County. Search real estate listings to find exactly what you're looking for and narrow results. Ready to book a showing? Fill out the form on the listing page or email hello@quinteliving.com.