Fall in the Quinte area is around the corner, with its vibrant foliage and crisp, cool air. But for home sellers, it can also be a great time to showcase your property's charm and allure to potential buyers. Let's look at some useful suggestions for improving your curb appeal this fall to make the most of this season and create a lasting first impression.
Tidy Up Your Landscape: Fall means falling leaves. Regularly rake your yard to keep it neat and inviting. Trim overgrown bushes and clear away dead plants. A well-maintained yard looks better and gives the impression of a well-cared-for home. Because of how quickly leaves fall, it's crucial to stay on top of landscaping and yard work in the fall, as it can quickly look unkempt.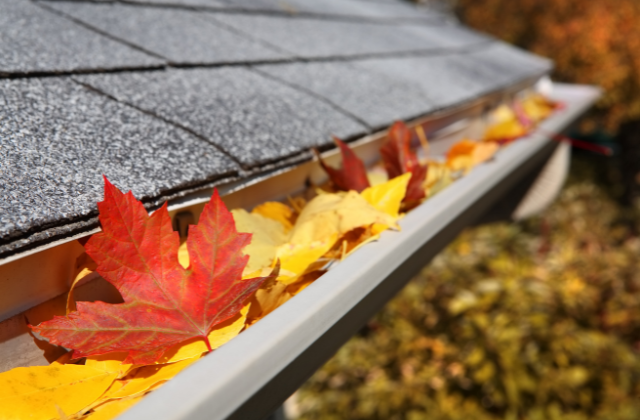 Exterior Maintenance: Check your home's exterior for any needed repairs. Fix loose shingles, repaint chipped areas, and ensure your siding is in good condition. Take the time to reseal your windows and doors in the fall to keep your home energy efficient and warm in winter. A well-maintained exterior signals to buyers that your home is worth the investment and that if they put in an offer in, they can trust you home will still be in great shape when it's time to pick up the keys.
Outdoor Lighting: As the days get shorter, lighting becomes increasingly important. Consider adding outdoor lighting to your walkway, garden, and front door. Not only does it improve safety, but it also showcases your property's best features during evening showings. It won't be long until it's dark before you leave work for the day.
Clean Your Windows: Fall rains leave windows streaked and grimy. Give them a thorough cleaning to let in as much natural light as possible. Clean windows make your home look more appealing and make the interior feel brighter and more spacious. Make sure to wash your screens as well! 
Clean the Gutters: Again with the falling leaves… It's crucial to keep your eavestrough clean. Clogged gutters and downspouts can lead to water damage and can be a red flag for potential buyers. Regular maintenance helps ensure your property looks well cared for and can keep expensive water damage repairs at bay. If buyers view your home on a rainy day, it's really important to make sure water is moving in the right direction, which is away from your home.
Highlight Your Fireplace: If you have a fireplace, showcase it during open houses or showings. Arrange cozy seating around it, and have the fire burning. A warm, inviting fireplace can help buyers envision themselves spending winters in your home and take away any question of whether or not it works. If your fireplace doesn't work or has been decommissioned, consider arranging candles in or around the hearth to warm your space. There are so many ways to dress up your fireplace to make it a warm and inviting centrepiece of your living space that buyers will love to imagine cozying up in front of.
You can maximize your home's curb appeal during the fall season and make it stand out to prospective buyers by prioritizing maintenance and cleanliness. As you prepare to list your home, investing time and effort in these small details can pay off in a faster sale and a better offer.
Follow Quinte Living on Facebook and Instagram to stay in the loop about real estate, community updates, living in the Quinte and Prince Edward County areas. Click here to get connected. Have a question? Email us at hello@quinteliving.com or call 613-604-5787.